Custom Postcards
Your postcard will be 100% customizable, with the country you are visiting and the picture you choose. You can also upload your own photos! Feel like the postcards are really yours.
Easy and Fast
You can create your postcard using our interactive software in under 3 minutes. Don't waste your time looking for the perfect postcard and enjoy your trip.
Hustle Free
You don't have to worry with sending the postcard, we will take care of that and your friends will receive it at their doorsteps. Stop wasting your time looking for those nasty postboxes.
⬇ POSTCARDS IN ACTION ⬇
From Germany to Spain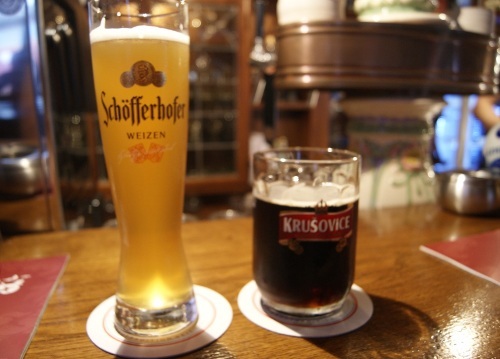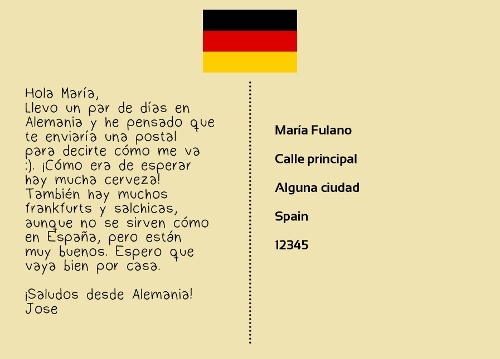 Hello María,
I've been a couple of days in Germany and I thought I'd send you a postcard to tell you how I'm doing :). As I expected there is a lot of beer! There is also a lot of frankfurts and sausages, although they are served different from Spain, but they are delicious. I hope everything's good at home.

Regards from Germany!
Jose
From Spain to Germany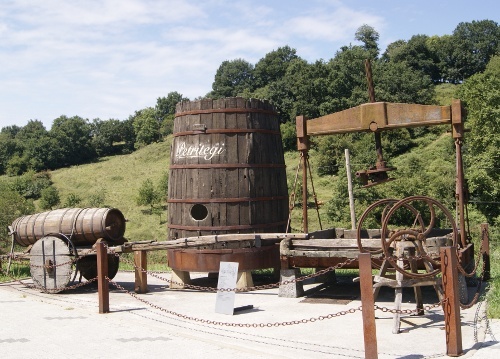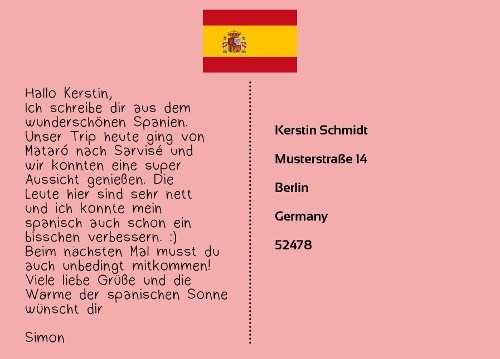 Hello Kerstin,
I'm writing to you from the beautiful Spain. Our trip today started in Mataró and ended in Sarvisé, where we had a stunning view! The spanish people are very nice and I was able to improve my spanish a little bit :)
Next time, you have to come too.

Best wishes and the warmth of the spanish sun.
Simon
From Italy to United States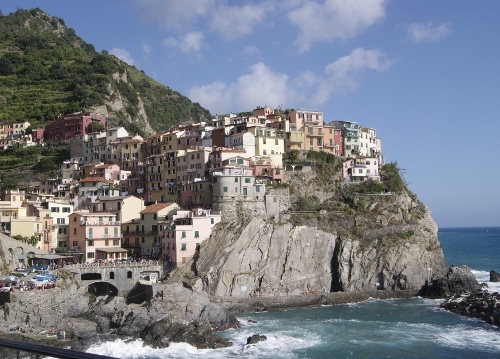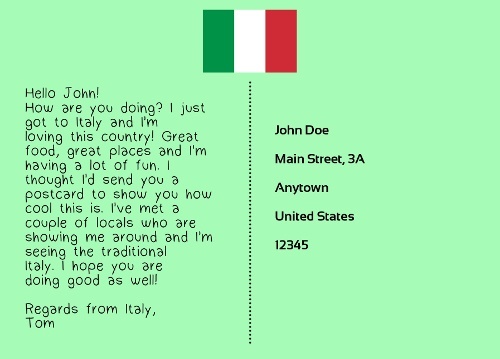 Hello John!
How are you doing? I just got to Italy and I'm loving this country! Great food, great places and I'm having a lot of fun. I thought I'd send you a postcard to show you how cool this is. I've met a couple of locals who are showing me around and I'm seeing the traditional Italy. I hope you are doing good as well!

Regards from Italy,
Tom